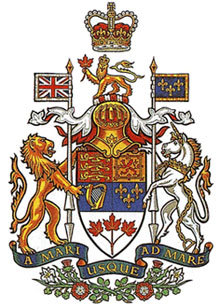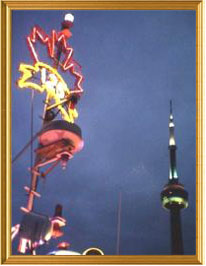 A sail past of ten charter and
eighty private yachts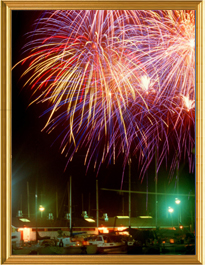 Canada Day fireworks display
sponsored by Harbourfront Centre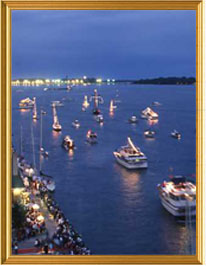 Canada Day Parade of Lights
sponsored by Coca-Cola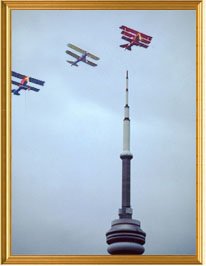 An aerial display of WWII aircraft sponsored by
Toronto Harbour Cruises & Events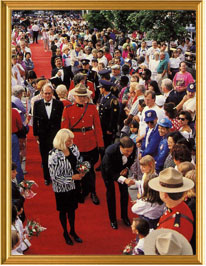 Saluting Party dignitaries in attendance:
The Honourable Senator J. Trevor Eyton;
The Honourable Otto Jelinik, Federal Minister of Revenue;
Major-General Commander N.M. Hall;
Toronto Mayor June Rowlands;
Metropolitan Chairman Allan Tonks.

"I'm sure you and your staff spent many long hours preparing for this spectacular event.
It showed in every detail."

Chairman & CEO



"It was a terrific way to celebrate Canada's 125th birthday."

Chairman & CEO





"Having arranged many functions, I know the extent of work and time involved
in creating such an event."

Ms. Rita Wong





"You really put forward a first class event and everyone I know really enjoyed themselves.
What you also did was rekindle everyone's patriotic fires so that we all make sure that we
protect the future of Canada."

Chairman & CEO



"Nothing I can say will do justice to the evening. It was extraordinary.
I can only imagine the time and effort which went into the creation of the event."

Director of Marketing & Development



"It was a pleasure to be involved in such a first class affair, especially on
Canada's 125th birthday. A spectacular event!"

Chairman






"I would like to congratulate and thank you for a most splendid evening on July 1st.
This was truly an event that we will never forget."

The Executive Director
Alzheimer Association of Ontario

Copyright 2003 - 2012 416Cruises.com. All rights reserved. The textual, graphic,
audio and audiovisual material in this site is protected by Canadian copyright law
and international treaties. You may not copy, distribute, or use these materials.
Any trademarks are the property of their respective owners.

Toronto Boat Cruises